It's an odd hour, for sure! Most of our travel plans have been shelved for the time being, the borders have been shut, and it's necessary that we do our bit (self-quarantine) for the World & Humankind. While we're all stuck at home (for good), wondering when this Corona chaos will end and we shall be able to start fueling our wanderlust – how about watching some amazing movies while being cozy on your couch?
Guess we all have our own travel bucket lists and we keep adding more to it, dreaming about visiting those places someday or the other. And then, there are some movies which take us to the far off destinations and give us a short tour of those gorgeous cobbled-streets & bustling lanes, beautiful parks and soothing hill-sides, revealing the wilderness of the jungles, the rainbow behind a waterfall, or maybe a sunset by the beaches – and leaves us with an unending thirst of wanderlust…
Sometimes they take us across oceans & continents, lure us with exotic delicacies, enchant us with breathtaking landscapes and we keep drooling over the cinematography & storylines – eventually making us add a few places to our ever-growing checklist.
Well, here are a few movies that we absolutely love watching again & again!
1. In Bruges (2008)
Written and directed by Martin McDonagh, 'In Bruges' is surely one of our favorite movies which took us down the impressive & historic city of Bruges, Belgium. 
The film stars Colin Farrell and Brendan Gleeson as two Irish hitmen who're hiding in the city's storybook background from their enraged gangster boss, played by Ralph Fiennes.
As the film takes us around the city & knits a tale of history and redemption with a splash of black comedy, it masterfully tackles some deep concepts like morality and how to live with a guilty conscience.
But beyond that, the stellar locations of Bruges where the film has been shot, definitely made us add it to our bucketlist & we totally recommend you to watch it.
IMDB: 7.9/10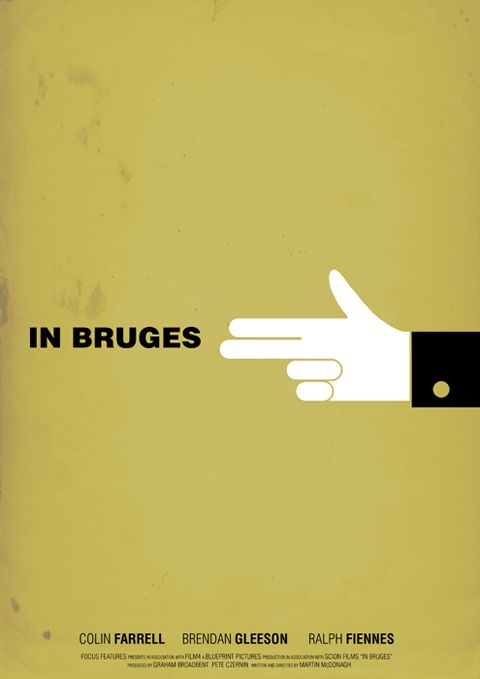 2. Before Sunrise (1995)
While traveling to a new city, we usually tend to spend a large part of the first few days just walking around and soaking in the authentic vibes. There are very few films that encapsulate those aimless walkabouts like 'Before Sunrise'.
The first movie of the 'Before Trilogy' by Richard Linklater, it's the story of an American man, Jesse (Ethan Hawke) who meets Celine (Julie Delpy) while traveling on a train in Europe.
As they strike a conversation & finds surprising connections, Jesse & Celine decides to get off the train in Vienna. Together, they'll take you around the streets of Vienna, wandering through the lanes, as you'll slowly fall for their 12-hours' love affair! A popular American-Romantic drama, 'Before Sunrise' is a must-watch!
IMDB: 8.1/10
3. Before Sunset (2004)
A perfect sequel to 'Before Sunrise', this story would take you around the streets of Paris, where Jesse (Ethan Hawke) & Celine (Julie Delpy) meets after 9 years.
Jesse has now become famous, written a book that's a semi memoir on the night he spent with Celine in Vienna, Austria. Walking around the streets of Paris, the characters will be figuring out what the past 9 years have been like and how their time together in Vienna had affected their lives.
The pair find their chemistry rekindled by increasingly candid exchanges about professional setbacks, marital disappointments, and the compromises of adulthood. Another beautiful tale of love, 'Before Sunset' will take you for a joyride through Paris.
IMDB: 8/10
"Don't settle down and sit in one place. Move around, be nomadic, make each day a new horizon." - Into The Wild.
4. Into The Wild (2007)
The first time we read Jon Krakauer's non-fiction novel – 'Into The Wild', we were absolutely in love with Christopher McCandless aka Alex Supertramp.
There were days when we kept repeating quotes from the book. The fact that someone actually had the courage to break free from the regular mundanes of life & spend the entire life on the roads, living in the most adventurous & rustic way possible, left us mesmerized.
The story beautifully captured the adventures of a young 22-year-old man, played by Emile Hirsch, who donates his entire life savings to charity, rids himself of all possessions and hits the road on a journey of self-discovery with the ultimate goal of reaching the Alaskan wilderness.
With captivating natural sceneries, panoramic views of soaring rivers, glistened snow-white mountains & swathes of green lands, this surely is one of the masterpieces by Sean Penn.
IMDB: 8.1/10
5. Seven Years In Tibet (1997)
It's a biopic of the Austrian mountaineer Heinrich Harrer (played by Brad Pitt) which is a beautiful demonstration of how traveling in a faraway land for a considerable period of time can change the perspective of life through a gradual spiritual endeavor.
Harrer, a self-centered egoist was caught from the British Indian Himalayas and sent to prison. After a successful prison break with his ally Peter Aufschnaiter (played by David Thewlis), they somehow arrived in the Holy Land of Lhasa, then forbidden for foreigners where Harrer befriends the Dalai Lama, who was in his adolescence and full of queries about the western world. Through their conversations, Harrer embarked on a whole new world of spirituality.
Shot mostly in Argentina and with some secretly shot footages in Tibet, this Jean Jacques Annaud film will take you to the heavenly vistas of the spiritual abode of the Himalayas.
IMDB: 7.1/10
6. The Secret Life Of Walter Mitty (2013)
In today's world where everything is so fast, we often tend to forget the subtle instances which actually make life worth living.
This movie is sort of a reality check, as the character of Walter Mitty (played by Ben Stiller) an introverted, awkward, and anonymous photo editor at LIFE Magazine, embarks on the adventure of a lifetime, traveling the world from Iceland to Afghanistan when his job is threatened.
As he takes risks and conquers the challenges on his way, there's something in him that will actually motivate the dreamer in you.
The cinematography, goes without saying, is just stunning with an incredible mix of visual landscapes. Based on a short story by James Thurber, this is a perfect movie to inspire those yearning for something more out of life.
IMDB: 7.3/10
7. Eat. Pray. Love (2010)
A captivating tale with soulful emotions & gorgeous backdrops, 'Eat Pray Love' is a sumptuous and leisurely adaptation of Elizabeth Gilbert's best-selling memoir of post-divorce globetrotting.
We couldn't stop ourselves but followed Liz's (played by Julia Roberts) footsteps to find delicious food, magical culture, and romance.
Through her journeys, Liz discovered the true pleasure of nourishment by eating in Italy, the power of prayer in India, & finally, the inner peace and balance of true love in Bali.
We'd definitely recommend you to watch this movie, that'll take you on a colorful and vivid journey within yourself & make you experience the world at large.
IMDB: 5.8/10 (don't go by the ratings, watch it!)
"Tourists went on holidays while travelers did something else. They traveled." ― The Beach.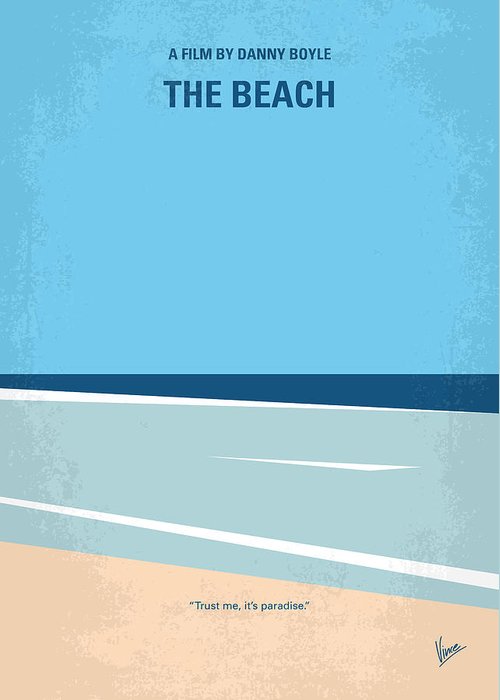 8. The Beach (2000)
It's definitely is a piece of paradise and we would never dare to say 'No' for a trip to Thailand! 'The Beach', directed by Danny Boyle and based on the 1996 novel of the same name by Alex Garland, is a story of an adventurous man named Richard, who travels to Bangkok and finds a map of this enchanting island.
With another couple whom he meets on the way, the trio makes way to discover Koh Phi Phi Leh and the mystical Maya Bay, with a beautiful hidden beach and lagoon.
The movie will make you fall in love with the madness of Bangkok & the gorgeous beaches of Koh Phi Phi Leh. Indeed, it convinced us to travel to Maya Bay, which now has been closed down for tourists, in order to replenish the marine life around the island. Get ready for a virtual tour of this secret island!
IMDB: 6.7/10
9. Lost In Translation (2003)
For solo travelers wondering if they'll meet other travelers once abroad, this is the ultimate comfort film to put your mind at ease. Although it doesn't always happen like this, it's a great look into the world of solo travel in all of its hilarity.
Charlotte (Scarlett Johansson), a young college graduate, travels to Tokyo with her photographer husband, who's there for business, and ends up feeling neglected. Bored, she meets Bob (Bill Murray), a famous Hollywood actor who's in the city to do a whiskey ad. Lonely and feeling out of place, the two bond over the electric feel of Tokyo, and they take viewers with them on a journey down the cityscape.
Directed by Sofia Coppola, Lost In Translation is a deeply personal portrait of love, relationships, and isolation set in the backdrop of Tokyo's incredible scenery.
IMDB: 7.7/10
10. Highway (2014)
One of our all-time favorites, this Imtiaz Ali film will take you for an enthralling journey with its characters, Veera (played by Alia Bhatt), a young bride-to-be, who's abducted by Mahabir (Randeep Hooda).
As the story unfolds, you can realize how traveling through unknown paths can help one to learn about the importance of breaking free from the circumstantially imposed shackles of life, to encounter the true meaning of freedom.
The journey through the beautiful Himalayan trails, with surreal background score by A.R. Rahman and a neatly woven script with gripping storytelling, this movie is beyond all social commentary and meant to satiate the free souls trapped in the urban chaos.
IMDB: 7.6/10
11. Queen (2013)
This movie perfectly captures what most middle-class Indians want – to travel to their dream destinations! Although, most people are unable to do it and money is not the only reason for them.
While solo traveling is becoming a thing among the millennials, there are still many (especially women) who find it difficult to travel alone, due to societal pressure and lack of confidence.
The story revolves around Rani (played by Kangana Ranaut), who decides to go for her honeymoon, all by herself – the one she's always been planning – after being cheated by her would-be-husband. The girl who had never left her house alone, sets out for Paris and Amsterdam on her own.
What follows is a fun-filled, quirky journey of Rani who discovers herself, while exploring the unknown. If you've been dreading to set out for a solo trip, then this surely would be a great motivation for you!
IMDB: 8.2/10
12. Zindagi Na Milegi Dobara (2011)
ZNMD can be termed as a cult-film that redefined the concept of road trips in Bollywood! Portraying the story of three friends who set off to explore Spain on a bachelor trip.
They planned to cover Costa Brava, Seville, & Pamplona – and their adventure on the roads will make them face their fears, alter their perceptions, unravel their fabric, force them to break out of the box and teach them to seize the day.
One of Zoya Akhtar's best works, this movie doesn't only make us drool over the gorgeous beaches & the breathtaking Spanish countrysides but also gives us a hint of the La Tomatina Festival along with certain valuable life lessons.
What we absolutely loved is Javed Akhtar's poetry and 'Dilo Mein Tum Apni Betabiya Leke Chal Rahe Ho, Toh Zinda Ho Tum' still gives us goosebumps!
IMDB: 8.1/10
13. The Bucket list (2007)
A movie that'd make you feel grateful for life, it's a chronicle of two terminally ill men who set out for a globetrotting adventure to tick things off their bucket list. The brilliant acting of Jack Nicholson and Morgan Freeman will leave you speechless, as they feel overwhelmed with their experiences on the roads and eventually, they get transformed into better souls.
The film will take you to almost all over the globe as they go skydiving, drive a Shelby Mustang, fly over the North Pole, eat dinner at Chevre d'Or in France, visit and praise the Taj Mahal, ride motorcycles on the Great Wall of China, attend a lion safari in Tanzania, and visit Mt. Everest in Nepal. Aptly justifying the name of the movie, it'll make you add some new places to your evergrowing travel bucketlist!
IMDB: 7.4/10
14. The Motorcycle Diaries (2004)
A soul-stirring story filled with jaw-dropping visuals from the fantastic continent of Latin America, this movie is based on the memoirs of legendary Che Guevara, written way before he became an iconic revolutionary.
Guevara (played by Gael Bernal) and his friend Alberto Granado (played by Rodrigo De La Serna, the real-life second cousin of Guevara) rode on a motorcycle, traveled on a raft, truck, and by foot, from Argentina to Peru for a span of eight months, covering over 14000 kilometers through Buenos Aires, Caracas, Atacama Desert, Patagonia, Machu Picchu, etc.
This very journey shaped Che's incredible life & the film will make you think about exploring the stunning diversity of this part of the world. An inspiring movie with a gripping story, this would let you take a look at Che's early life and understand what inspired his thoughts & ideologies later.
IMDB: 7.8/10
15. The Darjeeling Limited (2007)
Directed by Wes Anderson, this movie will take you for a joyride where 3 estranged brothers – Francis (played by Owen Wilson), Peter (played by Adrien Brody) and Jack (played by Jason Schwartzman) reunite for a train trip across India.
Francis is recovering from a motorcycle accident, Peter cannot cope with his wife's pregnancy, and Jack cannot get over his ex-lover.
Meeting after a year of their father's death, the bothers open up and figure out things about each other and themselves, in an attempt to rediscover their lost bond.
While you might be thinking that this movie will take you around 'Darjeeling' – well, it won't!
Not disclosing anything further, go and watch this comedy-drama to lighten up your mood and soak in some Indianness!
IMDB: 7.2/10
So, that's our list of favorite travel movies which we don't mind watching again and again! Now that you're at home and have enough time to chill, you can indulge in binge-watching to satiate your wanderlust! And we're sure that you'd also have some amazing ones on your list – which we'd absolutely love to know about (maybe we haven't seen them yet!). So why don't you leave a comment below and let us know if there' something that we've missed out?