This post is written by a guest contributor, Julien Chbib.
Author's Bio: Julien is the founder of Julius Homes. His interest in hiking, skiing, and adventure holidays made him bring together the choicest accommodations around the globe to make holidays relaxing and comfortable.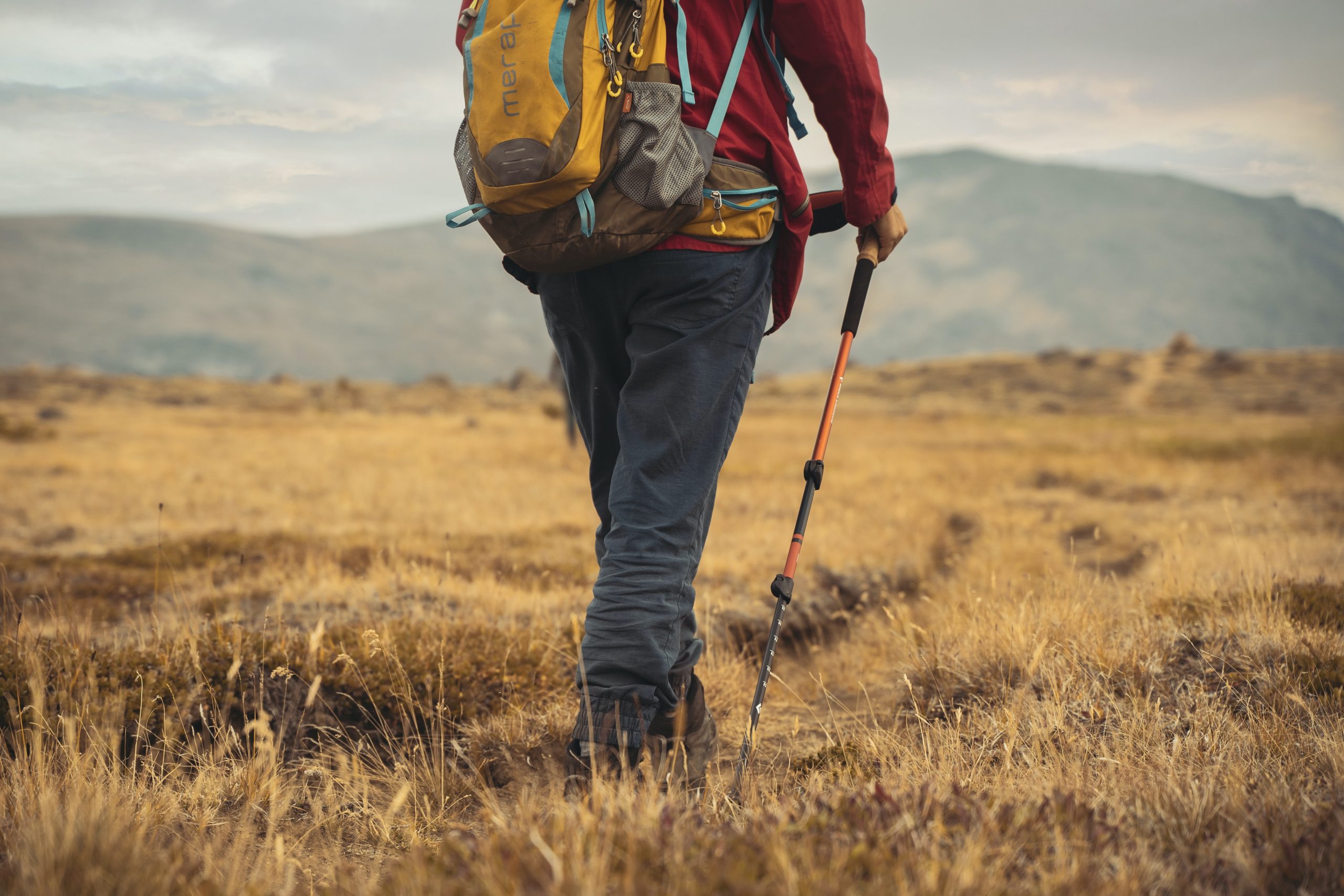 Trekking has become a very popular activity among people. They decide to go camping without thinking about the difficulties they might face on the hike. As a rule, it is often difficult for beginner trekkers to complete the routes. Some even come back with trauma and bad memories. This happens due to insufficient physical fitness and physical capabilities.
Considering all the experience I have gained while trekking, here are some useful tips for trekkers. Please take the following tips for first-time trekkers very seriously.
1. Measure your capabilities well on the route
Be aware of what your limitations are. If you feel fatigued, stop, and take a breather. Consider returning if you think that your condition will not allow you to reach your goal. It will always be a better alternative to suffering other consequences. Also, you can always try it another time. Don't overdo it.
2. Bring your camera
This is one of the interesting tips for first-time trekkers like you. Do not leave the camera at home, even if it is the mobile phone. Surely you will want to immortalize some of the incredible landscapes that you are going to explore. If you are going to buy a new camera I recommend the Evil cameras, which are like the SLRs of a lifetime in terms of features, but with a much smaller weight and size. Ideal to carry in the backpack. Or if not, some advanced compact camera will also give you good results. Do not forget to take an extra battery if you are going to spend several days in the bush.
3. Talk to park rangers and other hikers
In many cases, the trekking tours are carried out in Natural Parks. Ask the rangers about the conditions of the route or the weather, they know the place better than anyone and they will give you the best advice. In the same way, ask and share information with other hikers that you come across.
4. Mindful of benchmarks
Most of the official trails usually have some type of signage to follow them. They can be colored marks on rocks and logs, signaling landmarks, piled stones, etc. But we must also pay attention to the signs and characteristics of the terrain to be able to use them as reference points in case of loss.
5. Watch out for weather changes
Even if you have informed yourself of the weather before, always be aware of possible changes. A lot of weather tips for first-time trekkers are available. If you see that things are starting to get ugly, it may be better to consider going back or seeking refuge. Security before everything. Be careful also with the fog, it can make you lose all the references and become completely disoriented.
6. Hiking poles
They are essential when it comes to trekking. They will help you better distribute weights throughout your body and ease the burden on your knees and legs. You will also help yourself on unstable terrain or on steep slopes and slopes.
7. It takes just enough to go lighter
Be well equipped, but don't carry too many extra things "just in case". It is preferable to go with the right ones and necessary to walk lighter. Your back and knees will be grateful to you for this later on.
8. Summer and spring storms
Beware of sudden storms, especially in spring and summer. In these seasons the weather can change quickly. These storms can sometimes be very violent, both from the intensity of the rain (which can drag dirt and stones in an unexpected flood) and from lightning. If there are less than 15 seconds between lightning and thunder, and it is getting shorter and shorter you are in danger. Descend and stay away from isolated trees, streams, or meadows where only you stand out.
9. High mountain care
High mountains can cause heatstroke, altitude sickness, and extreme cold/hypothermia. You must always be careful under these circumstances. Be on the lookout for any of these symptoms, and if you start to feel them, hurry down the mountain.
10. Respect the rules in the Natural Parks
This is one of the most important tips for first-time trekkers and everyone else. Many of the trekking routes, trails, and routes are within Natural Parks. We must respect the regulations within those parks to take care of them and preserve them. As the prohibition of camping in areas where they are not enabled or lighting a fire, depositing garbage in places indicated for it, respecting the flora, fauna, and in general everything around us. If you're a nature lover and want to go mountain trekking, then Megeve is an ideal place for you. Megève is a popular destination for skiing. It also has plenty of self-catered apartments and villas in Megeve for rent at reasonable prices.
11. Eat every so often
Eat a snack periodically during the tour. Whether they are energy bars, some dried fruit, or a piece of fruit. This will help you be energized for longer periods of time and keep lethargy at bay.
12. Return with all your trash
This should not be said, but bring back all your trash. Nature does not need our plastics and waste. Let's take care of it!
13. With rain beware of slips, ensure every step
Be especially careful in the rain, in wet or slippery areas, with slopes or slopes, or in areas of gorges or cliffs. Walk slowly ensuring each step. Let's avoid unnecessary accidents.
14. Rest regularly
Another one of the most important tips for first-time trekkers. Take your time to regain strength. Every hour or when you need 5 minutes to rest, take advantage of these moments to eat a snack or nuts, and to hydrate yourself.
15. Don't go alone
Never go out alone to take tours in nature or mountains. You never know when an accident can happen and it will always be better if you are accompanied. For this reason, you will not separate from the group either, at least without prior notice of where you are going.
16. Watch out for the cold
Be forewarned by the cold, even in hot weather. Especially in the mountains, but it can also occur anywhere else, temperatures can drop dramatically. Even if you started the day with sun and heat, temperatures at altitude or due to weather changes may change rapidly. Always wear some warm clothing just in case.
17. Get on the insured route
If you are a regular hiker, consider taking out accident insurance or getting a mountaineering association to cover accidents. If you are not protected and they have to rescue you, you will have to pay the cost of it. Especially if they have to send a helicopter.
Trekking is an adventure that everyone adores but should be done with the right preparation. Whatever you eat, drink, experience, and wherever you go for trekking can overall make or break your experience.
As discussed above, good food is really compulsory for a good energy level. A high level of energy means less ability to get tired. So, make sure to have a lot of protein, and lots of high water-containing foods. This will ultimately provide you with a good energy level and make you strong enough to complete your trekking. Having small meals a day can be a good option.
Along with this, follow all the above-discussed steps to make your trekking experience a memorable one. Be safe, and of course, have lots of fun!