Well, this is an ode to all the friends who are getting married and reach out to me asking where they can go for their honeymoon! I understand that everyone has a preference (and a budget factor to consider), but their queries led me to curate a list of honeymoon destinations that can offer an offbeat travel experience.
Congratulations! So, you are going to get married soon and now scratching your head thinking about where to go for your honeymoon. While most people would either choose Maldives or Thailand, and some would go to London or Paris – trust me, they are too clichéd nowadays! How about being a trendsetter?
Ditch that luxury honeymoon and do something thrilling instead. You'll surely have better stories to tell your kids 20 years down the lane. And not just that, you'll probably have the best experience of your life in those few days, with the love of your life.
Travel to Norway and Witness the Northern Lights

Who doesn't want to see the sky turn green from turquoise and then to purple and magenta? Kissing under the beautiful dancing Aurora Borealis or Northern Lights is one of the most romantic things to do on your honeymoon. Although the best time to witness this gorgeous natural phenomenon is during the winter months, any time of the year can surprise you with sudden delights.
Svalbard is the Arctic archipelago between the North Pole and mainland Norway and it is one of the most exciting places to see the Northern Lights amidst the majestic glaciers.
You can also head to Tromso, a city that's located just above the Arctic Circle in Northern Norway and it is known to be the best place to see Northern Lights with the most frequency due to its balance between cool and dry air. It is no wonder that Tromso is often called, "The Grand Daddy of Northern Lights". So, how about getting close enough to the North Pole on your honeymoon?
Go for a Wildlife Safari in Tanzania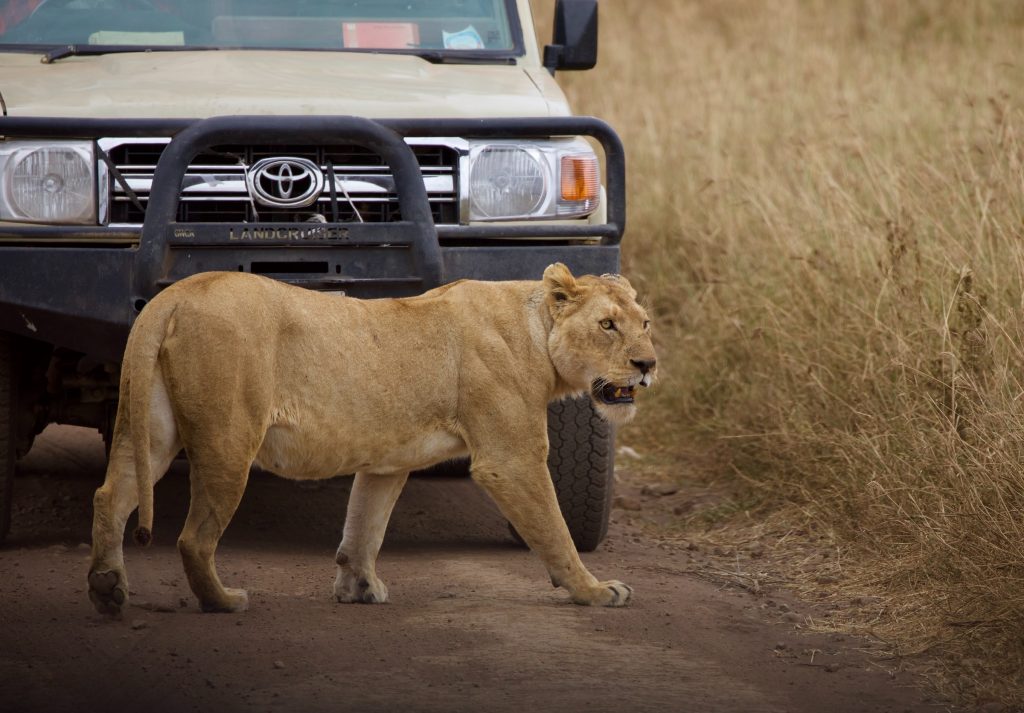 If your partner is an animal lover, then the best honeymoon option would be to go for a safari that might just turn into an experience of a lifetime. And which place on Earth can be better for this, other than the African BIG 5 Zones?
Explore the Rift Valley and Ngorongoro Crater, take a ride up to Lake Manyara, and spend hours inside the Serengeti National Park, spotting the lions and zebras and elephants like you've always seen on Discovery Channel. It would be an experience beyond words, to spot a lioness with her cubs or to see a leopard chilling at the treetop. Your jeep might occasionally take a halt and allow the herd of elephants to pass.
There are some great luxury camps in that region, and they'll offer you fascinating packages to choose from. You can also take a tour of the Kilimanjaro National Park, which is equally gorgeous. Head towards the tropical island of Zanzibar for a beach retreat, before your honeymoon trip comes to an end.
Trek the Himalayas Together in Nepal

A little Himalayan country lying next to the bigger ones like India and China, Nepal has been tagged by the Lonely Planet as the most budget-friendly destination in the world. Honeymooning in Nepal would perhaps be the last thing on your mind, but taking a trip to the lap of the world's highest mountain range doesn't sound that bad either!
You can visit Lord Buddha's birthplace and explore other ancient Hindu and Buddhist Temples in Nepal. But the highlight of your trip would be to trek the Himalayas! If you and your partner have a mutual love for the mountains, then this would be the best gift that you can give. Some of the most popular Himalayan Treks in the region are – the Annapurna Circuit Trek, the Kanchenjunga Base Camp Trek, the Everest Base Camp Trek, Markha Valley Trek, Makalu Base Camp Trek, and Gangotri Glacier Trek.
Nothing can be better than waking up to see the snow-capped mountains all around you and sipping the morning cup of tea with your favorite person, sitting next to a gusty river. Please note that all these treks require a basic level of fitness, hence, be sure before you set out for an adventurous vacation.
A Volunteering Trip To Peru
A voluntour for a honeymoon sounds absurd, doesn't it? But take a minute and think – how amazing it would be to celebrate your special days with people in a distant land, working with your partner and making a difference in the lives of the natives.
The new-age travel style is widely different from that of the gone by days, and now, more and more people from all over the world are becoming more aware of causes like illiteracy, lack of healthcare facilities, extinction of animals, etc. So why not travel to a Third World Country and make the most of your vacation?
The honeymoon is the best time to spend with your partner, to know his/her strengths and weaknesses, to understand their reactions to challenging circumstances, and much more. While volunteering together for a common project, you and your better half will be working together, supporting each other, and sharing ideas that would be apt for the betterment of the people. Undoubtedly, Peru is one of the best volunteering destinations in Latin America where you can stay with the natives, teach English in the local schools, savor the delicious Ceviche, and last, but not the least, explore the 'Land of the Incas'.
A volunteering journey will give you the best opportunity to take a tour of Machu Picchu, the historic city of Cusco as well as the Sacred City, and by being in close contact with the locals, your experience would be priceless.
Go for a Road Trip in Spain
Well, road trips aren't just meant for bachelorette parties – you can equally enjoy it with your partner, as you can do with your friends! After all, your partner is your first friend and should share all the craziness that you wish to be a part of. So kick off those luxury hotels, dump your bags on the back seat and steer the wheels through the gorgeous roads of the Spanish countryside.
Fly down to Madrid, rent a car that you always longed to drive, and set out! While you can definitely discuss with your partner and choose the destinations you wish to cover, here's an interesting route I would love to suggest – drive to Segovia from Madrid, and later head towards Avila (a UNESCO-protected city with amazing medieval fortifications). Continue your journey to Salamanca, then Valladolid, and lastly, Soria, a Spanish town that portrays beautiful Romanesque architecture. This is gonna be the best road trip of your life!
Now, it's all on you to decide which one you would like to go for. Choose the one that suits you and your partner and set sail for a journey of a lifetime!