Sri Lanka is a small island nation, but this gorgeous country has a lot to offer – from the countless beautiful beaches, breathtaking mountain vistas, lush green jungles, and rolling tea fields – there's something for everyone to see and explore. And of course, the nation's varied and unique history that dates back thousands of years is absolutely incredible!
A gem of a country, Sri Lanka has become quite popular as a backpacking destination, and while I was planning my solo trip, I read quite a few blogs by female solo travelers, to understand what their journey was like! Needless to say, they were all from the West, and they mentioned that the country is safe in general, but they did come across awkward stares and faced scams. I knew that traveling alone can be slightly intimidating, and there would be a mix of good and bad experiences (like every other journey) – I was kind of prepared for it all.
In case you're planning to travel to Sri Lanka, you can apply for your visa here.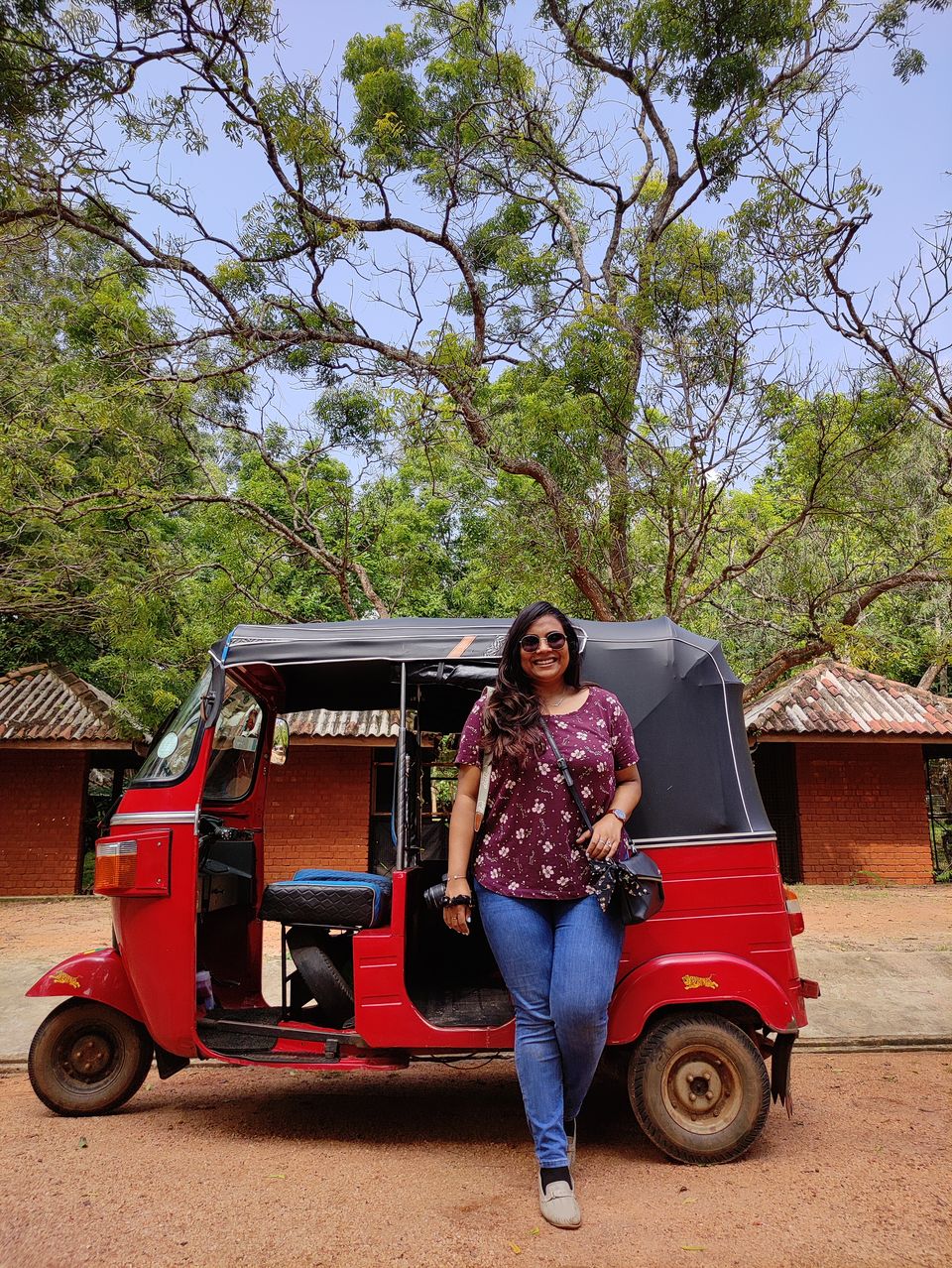 Is Sri Lanka safe for a solo female traveler?
Well, I'd say that Sri Lanka is safe for solo female travelers. I spent two weeks traveling alone. It was also pretty amazing to meet other travelers in the hostels where I stayed. My Airbnb hosts were extremely helpful and the Sinhalese folks are generally quite friendly. However, our safety depends on our moves to an extent – and I would suggest that you need to trust your gut when something doesn't feel right.
I did find myself in certain awkward situations, but overall, it turned out to be a great trip! If you're a solo female traveler contemplating whether you should travel to Sri Lanka alone or not, then I would suggest that you go for it. You'll definitely return home with memories to cherish forever!
How to travel within Sri Lanka?
Traveling within Sri Lanka is a captivating journey through a land of diverse landscapes, rich history, and vibrant culture. From the bustling streets of Colombo to the lush tea plantations of Nuwara Eliya and the ancient cities of Anuradhapura and Polonnaruwa, this island nation offers a wide range of experiences.
You can explore pristine beaches along the southern coast, witness the majesty of elephants in national parks like Yala and Minneriya, and immerse yourself in the spiritual serenity of Kandy's Temple of the Tooth.
Travel options are abundant, whether you prefer scenic train rides through the hill country or leisurely tuk-tuk adventures through charming villages. 
Here are a few travel tips for solo female travelers heading to Sri Lanka, which I feel would be helpful.
1. Dress moderately.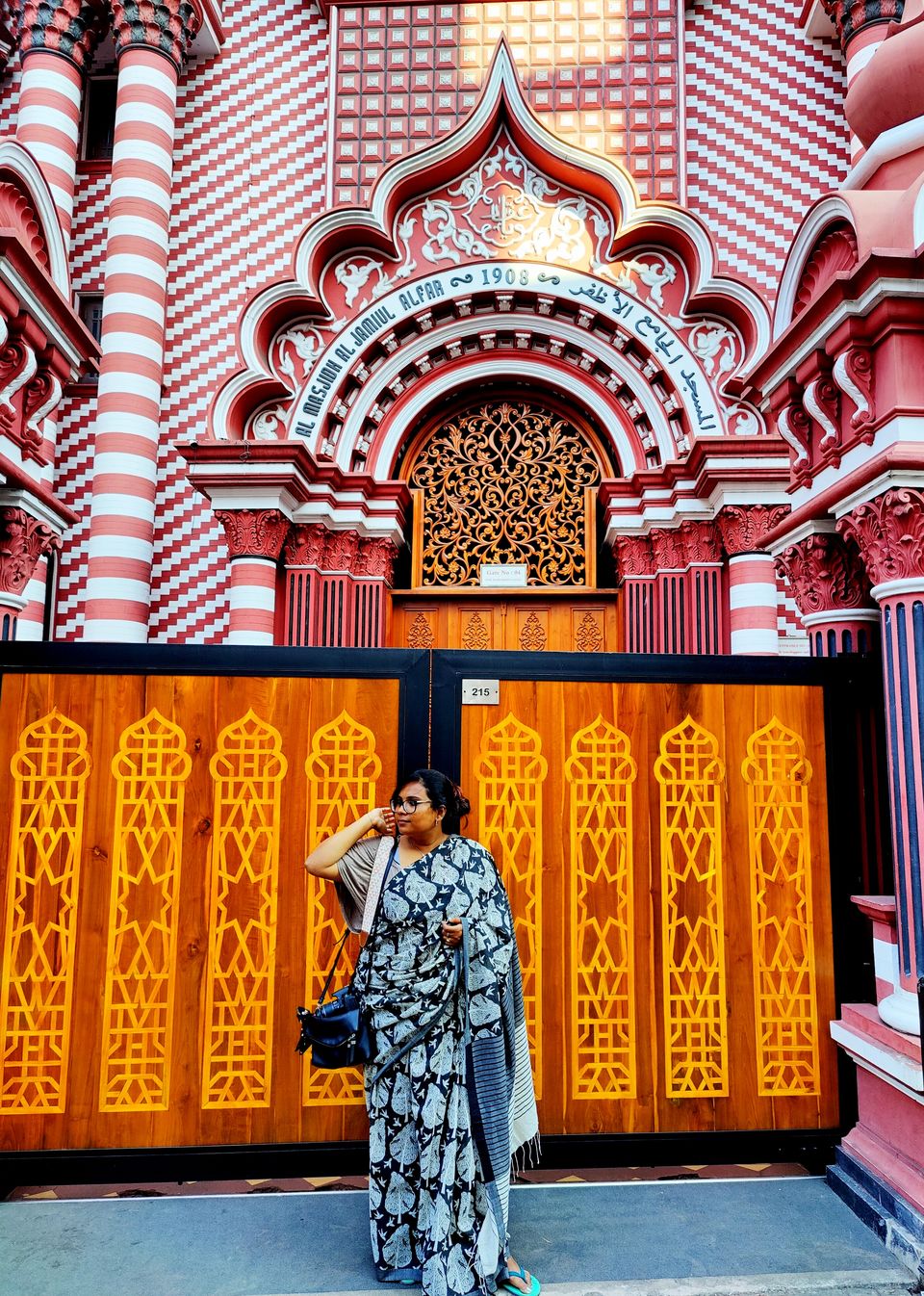 Sri Lanka isn't like Thailand, and people are a little conservative! Hence, it'll be good to avoid wearing crop tops, shorts, and bikinis (or too revealing outfits) while exploring the smaller towns and religious places. While visiting the heritage sites and temples, you must wear clothes that cover your shoulders and knees – otherwise, you won't be allowed to enter the premises. You can loosen up a bit while you head to the beaches in the South or the Southwest – but everywhere else, it's better to be covered well, in order to avoid uncomfortable stares.
2. Act confident, and don't always disclose that you're traveling alone!
Although it's a safe country, that doesn't mean that there aren't a few creepy people here!
One morning in Mirissa, I stepped out to catch the sunrise, and the beach was pretty empty, with only a few people jogging or surfing. I bought a coconut from a guy, who seemed pretty friendly. As I walked ahead along the beach, he followed me and asked where I was going. The conversation became weird when he asked me why I was alone there and if I was married! I blatantly lied, saying that I'm with my friends who are going to join me in some time. He turned his cycle full of coconuts and left.
This wasn't the only incident though – there were quite a few times when I was asked why I was alone! The best trick is to act confident, don't disclose where you're staying, and also, don't let strangers know that you're traveling all by yourself.
3. If you feel stalked, walk fast and make your way into a crowded place!
I know this might sound scary, but there's always a way out of creepy situations. While walking around Kandy Lake, there was a guy who offered me a ticket for the cultural show that evening. I had to turn him down saying that my friend was at the hostel, busy with work, and I'd like to go to the show with him. This person said 'Okay' and left, but later I figured out that he was following me for quite some time. I immediately started to walk fast, crossed the road, and walked into a souvenir store, to find myself amidst the crowd of other tourists.
If you find yourself in a similar situation, don't panic! Just make your way into some crowded place or walk inside any hotel nearby, and tell the matter at the reception. That'll surely help you.
4. Don't roam around alone at night.
We all would love to explore without any inhibition, but it is just not possible to do that, especially in Sri Lanka. While Colombo and the beach towns are bustling at night, places like Sigiriya, Dambulla, Kandy, or Ella become quiet after Eight 'O Clock! It's better to avoid going out alone after dark and in case you plan to go out for food or a drink – it's best to find someone to go with.
In Sigiriya, I made friends with a German guy and went out for dinner with him – and while returning back to our stay, we couldn't find a tuk-tuk. We had to walk back through deserted streets which felt eerie, and I kept wondering what would have happened if I was alone!
5. Not everyone understands English, so make sure you have Google Translator.
English isn't widely spoken in the country, and most of the locals (especially tuk-tuk-walas, street food sellers, etc) speak in Sinhalese. 
Also, when I said I was Indian, many assumed that I was from South India and started speaking in Tamil. 
Google Translator turned out to be a savior for me – I would simply type what I had to say and turn the screen to them, to understand what I was trying to say.
6. Stay at hostels/ Airbnb accommodations.
It's always better to stay at hostels/ Airbnb accommodations while traveling solo, rather than staying at hotels. This will not only help you to save some money, but you'll also get to make friends, know the best places to explore, and have some great company! I was lucky to meet some amazing people during my trip.
While hiking up Pidurangala, I met a guy from India and a girl from Canada. In Kandy, I was staying at this hostel (Clock Inn Kandy) where I met two boys (solo travelers) and three of us decided to do a road trip to Nuwara Eliya together! I also ended up spending my Christmas Eve with them. My host at the hostel in Mirissa (Babylon Hostel) told me about the quaint beaches and the most popular eateries in the town. He narrated stories from his village to me, and also told me where to go in Galle.
As a solo traveler, you should be wise while choosing your stay, and make sure to read the reviews before you book a place.
7. Activate your International Roaming or just get a local SIM Card.
When you're traveling alone, it's very important to have access to your phone. I activated my International Roaming, which made it easy for me to access the internet as well as to make calls. I used to take the contact details of my Airbnb hosts/ hostel owners at all places so that if I get stuck somewhere, I could call them up. Also, while traveling solo, it's important to keep the folks back at home updated about where you're going.
8. Be careful while using app-based services!
I don't really know if this is a helpful tip or not, but it's surely something that I would like to share. There's an app called 'Pick-Me' in Sri Lanka (it's like Uber) through which you can book cabs as well as tuk-tuks, and their charges are lower than what the tuk-tuks standing by the roadside would charge.
When I was going from Mirissa to Galle (approx 40 km), I asked my host to call a tuk-tuk for me, and he said they'd charge about 3500 LKR (1200 INR approx). He suggested that I can book it from the app, where it was charging me around 2000 LKR (750 INR approx). As I was waiting for my Pick-Me tuk-tuk to arrive, the local tuk-tuk-walas came and started asking me where I wanted to go, and one of them even tried to grab my suitcase. Later, when the Pick-Me tuk-tuk arrived, these people started arguing with him in the local language (which nearly freaked me out) and then, the Pick-Me person told me that he'd cancel the ride because these folks were threatening him!
I had no choice but to go with one of the local tuk-tuk-walas. When I reached Galle, this person (who was previously agitated) told me that there has been no business for 2 years (due to Covid) and these app-based services are ruining their business.
Let nothing stop you from having a good time, and experiencing the best that the country has to offer.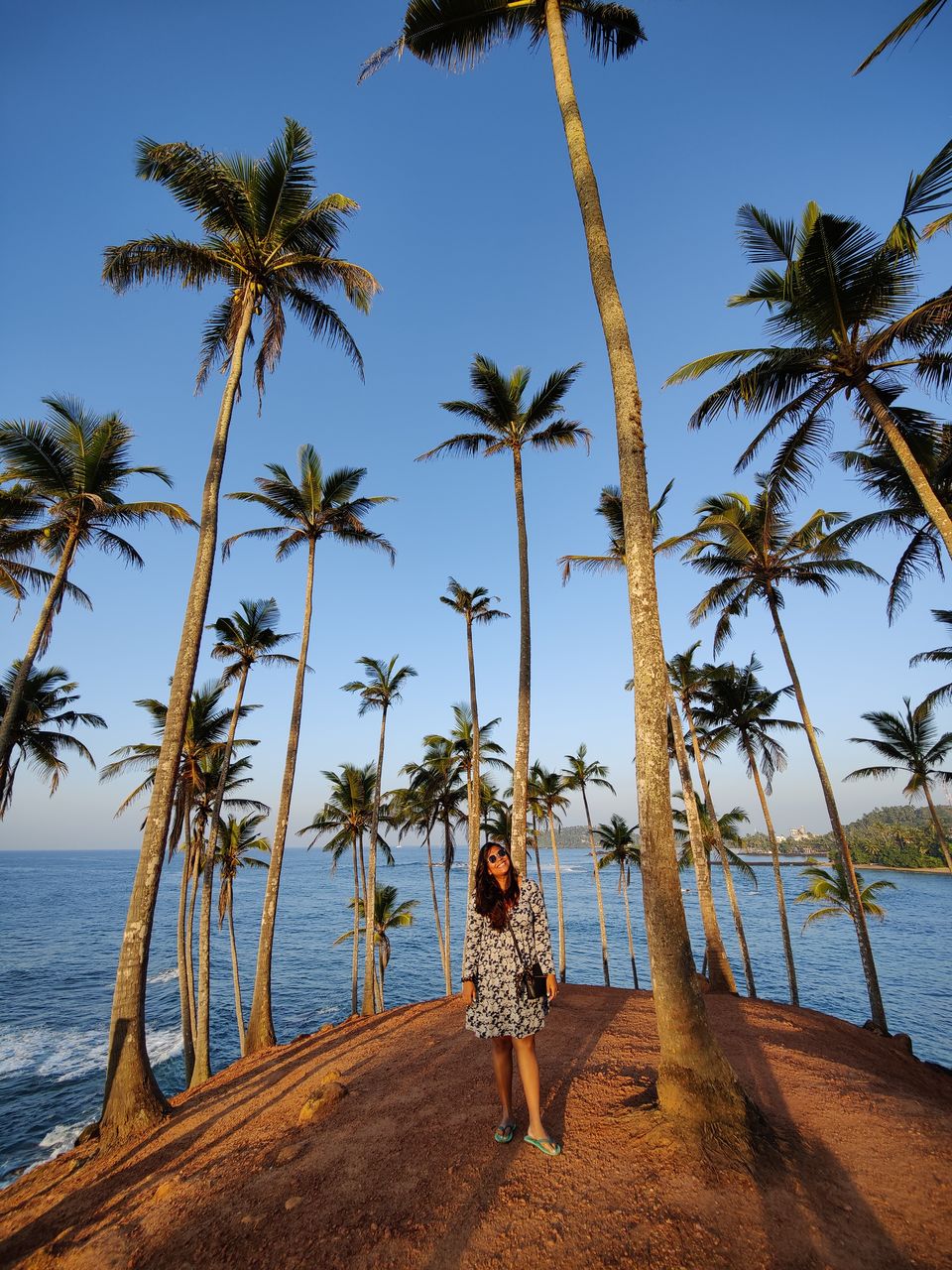 Although it was a 'solo trip' and I did have a lot of adventures by myself, I also ended up making new friends and having great company as I explored. From gorging on crabs in Colombo to chilling by the beaches in Welligama, from singing along with strangers on a train to Ella to spotting leopards at Yala – trust me, you are going to find the most amazing bunch of people here on your vacation, just as I did.
It's true that as solo female travelers, we do need to be careful and vigilant but that doesn't mean we should stop ourselves from enjoying and experiencing new things. Yes, Sri Lanka is a little conservative and one has to be careful while exploring alone. But if you follow the above-mentioned tips and trust your gut, then you have nothing to worry about.
And by the end of your trip, you will have some wonderful stories to tell your friends and family back home about this beautiful island.