With the hustle and bustle all around, Hanoi appears to be a destination that still preserves the old-world charm and tranquility at certain corners. And as they say that the best things in life sometimes come for free – you'd completely get to relate to this while walking down the fabulous art street in Hanoi's Old Quarter. Phung Hung Street, located at the heart of Vietnam's capital, has been revived with beautiful mural paintings, depicting the older times and making it seem as though the past is walking with the present.
The murals on Phung Hung street highlight fine traditional and cultural values of thousand-year-old Hanoi, narrating tales of local vendors, women carrying flowers, tinkling trams with passengers, and more.
Under a community art exchange project funded by the Korea Foundation, UN-Habitat, and the Hoan Kiem District People's Committee, Vietnamese and Korean artists and Nguyen The Son painters group drew mural paintings on the walls along the street and it was opened to the public in early 2018, it is now one of the most 'gram-worthy places in the city as well as a hub for cultural exchange.
Undoubtedly, the artwork here at Phung Hung Street helps in preserving and promoting the heritages of Hanoi and enabling the locals and visitors to learn more about Hanoi's culture.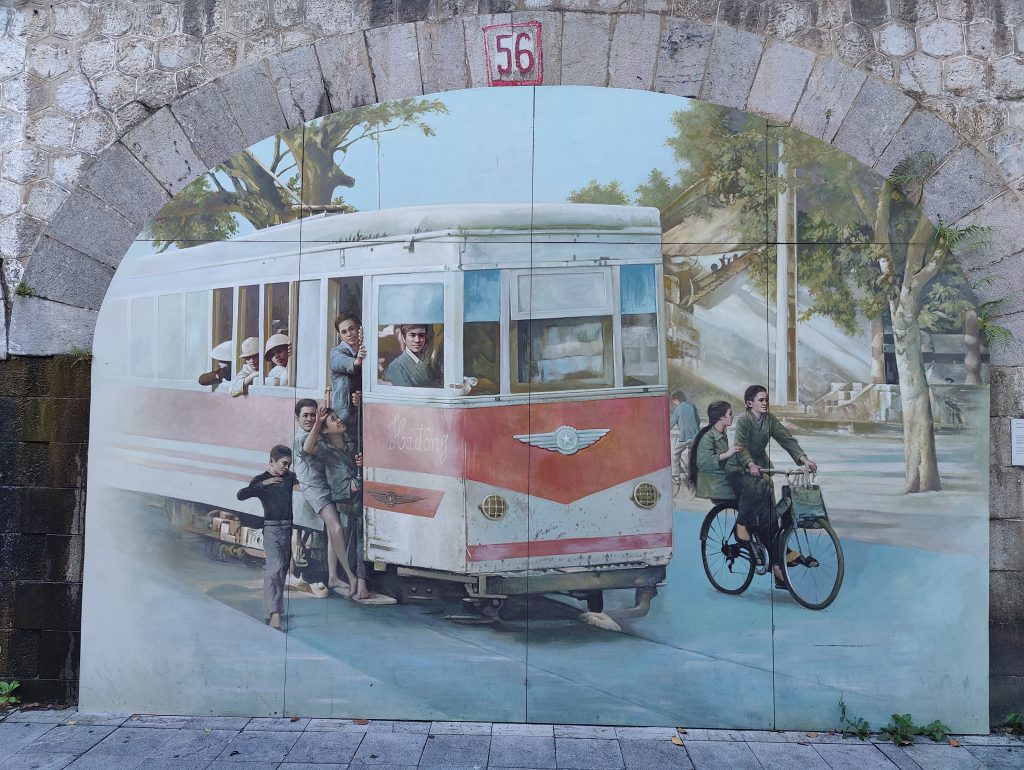 For me, it was a pleasant walk down the 200 meters stretch, soaking in the beauty of the intricate artwork on one side of the lane and enjoying the cacophony unfolding on the other side. If you're in Hanoi, make sure to stop by Phung Hung Fresco Street – if nothing else, you'll surely get a glimpse of Hanoi's cultural quintessence.
Have you been to Hanoi and discovered some hidden gem? Let me know about that in the comments below, and in case you're planning to go there, you must definitely add this to your travel bucketlist.