If you've always drooled over the photographs of Ladakh & awed at the breathtaking postcard-perfect views of the mountains and lakes, then I have to tell you that Spiti is no less beautiful. In fact, the perk of traveling to Spiti Valley in Himachal is that it's not as much commercialized and crowded as Ladakh, and before people start flocking there in numbers, you should definitely plan a trip to explore this Himalayan wonderland.
No matter whether you're looking for some sun-soaked peaceful days or a thrilling drive down the treacherous mountain trails, Spiti Valley would turn out to be your perfect escapade from civilization to experience the bliss of nature amidst the solitude of mountains.
The word 'Spiti' means 'the middle land', justifying the geographical location of the valley. Located in between the mountains of India & Tibet, this snow desert definitely is a paradise to be discovered. With majestic mountains and barren stretches of land, rough terrains and moderate to decent roads, numerous waterfalls, and rivulets, gorgeous monasteries & warm people – the valley is a perfect destination to chill & meditate, gaze at nature unfolding its mysteries and absorb the freshness that lingers in the air.
For those who are seeking a break from the chaos & cacophony of urban life and want to spend a week or so, away from the regular mundane – can there be a better place than this? Being banned for travelers for nearly 30 years, this Himachali valley is well preserved its raw beauty & in case you're still wondering why you must travel to Spiti Valley at least for once in your lifetime, here are some of the reasons that I'm sure would convince you to add this to your travel bucket list.
1. The mesmerizing landscape covers an area of nearly 13,800 square kilometers.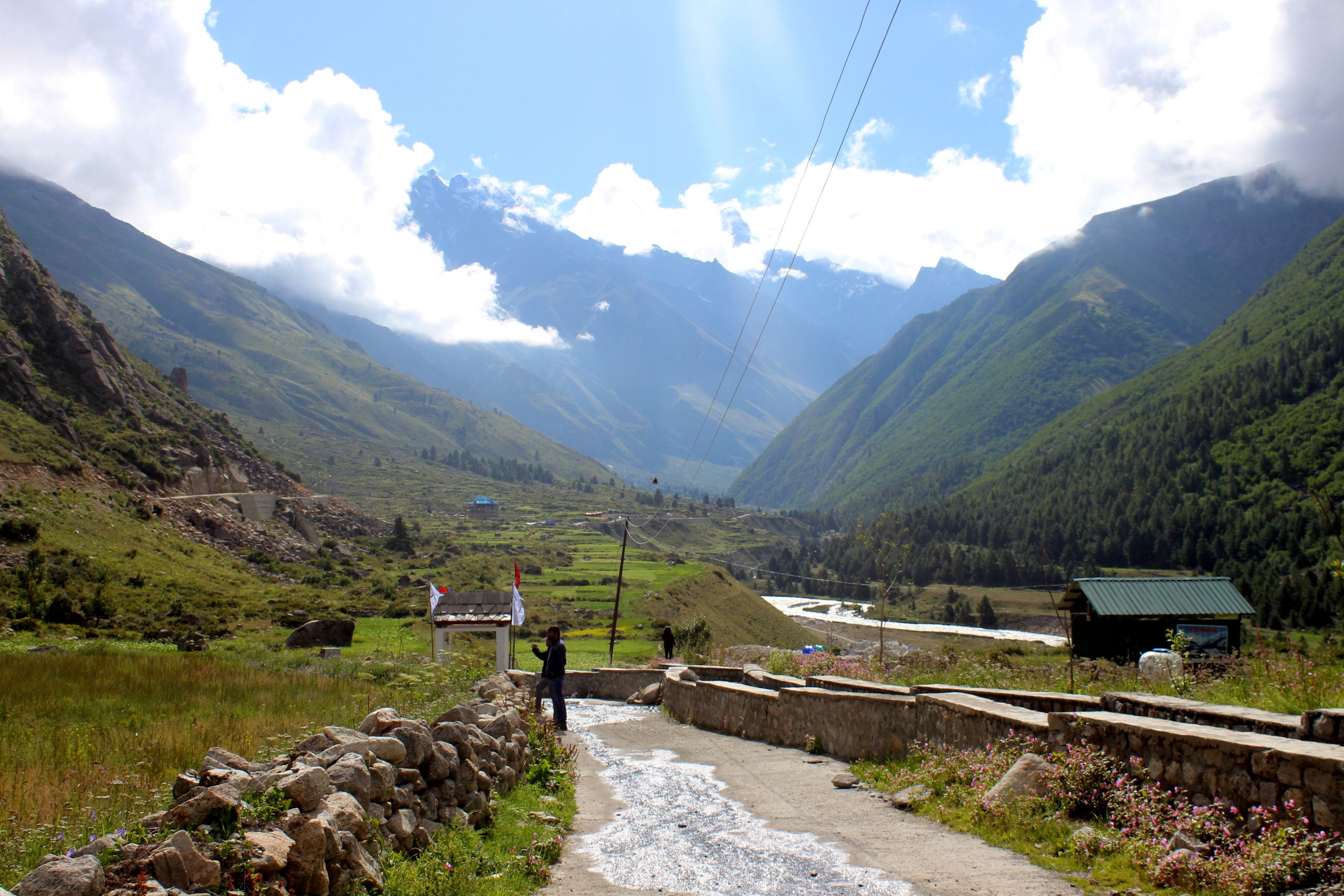 Situated at an altitude of 12,500 ft above sea level, the vistas of the valley are a tad bit different from what you'd generally think of, when you visualize a Himalayan valley. The charm lies in the ruggedness, I believe. Like I've mentioned before, this is a cold desert region with deep gorges & canyons, frozen waterfalls, scattered villages and steep slopes kissing the sky at every bend. Rightly said, Spiti Valley is an untamed land that is hard to be described in words – and no matter how much time you spend there, you'll always crave for more.
2. The gorgeous monasteries that'll heal your soul.
A land that is predominated by Buddhism, there's no doubt that you'd come across some of the most beautiful monasteries in this part of the country. The moment you step inside, the holy chants & the colorful prayer plays would embrace you with its serenity & calmness, and soothe your soul. You must have seen endless photographs of this huge white monastery tucked on a slope (thanks to Instagram!) – Well, that's Key Monastery. Located at an altitude of 4,166 meters (13,668 ft) above sea level, close to the Spiti River, Key Gompa (as the locals call it) is one of the largest & most popular monasteries in Spiti. The magnificent monastery doubles up as a religious training center for the Lamas, and about 300 lamas receive their education from here.
My personal favorite is Tabo Monastery, known to be the oldest monastery in India, that has been functioning continuously since its inception in 996 AD. This alluring monastery is renowned as the 'Ajanta of the Himalayas' because the walls of the monastery are decorated with fascinating murals and ancient paintings, much like the Ajanta Caves in Maharashtra.
Some of the other popular monasteries are the Kaza Monastery, Dhankar Monastery, Kungri Monastery, Lhalung Monastery, Tangyud Monastery, Komic Monastery, etc. Honestly, the list is endless and each of them is unique in their own way.
3. There's a 500-year-old mummy (with teeth) in the valley!
If you've always thought that mummies only exist in the pyramids of Egypt – it's time for a reality check! Even I didn't believe it until I saw it at Gyu Monastery – looking directly at this darkened, taut skin, intact head of hair and well-preserved form; this mummy sat firmly with his fist around one leg, and the chin resting on his knee. I had goosebumps when I saw it, and eyes literally froze!
From the local guide, I got to know that this mummy was of a 15th-century Buddhist monk named Sangha Tenzin. Discovered in 1975 when a stupa that was housing him collapsed as a result of an earthquake, the body has shown little deterioration, despite being exposed to the elements and having no artificial preservation.
4. Explore the fossil park in Langza.
If I've to talk about another photograph that I'm sure keeps popping up on your Insta-feed every now and then, then it's of this huge Buddha statue in the village of Langza. But other than that, this gorgeous Himalayan village has more in store for you!
Refresh your mind a bit and think of the geography lessons that you've learned back in school – do you remember the Tethys Sea? Well yeah, this is the region which used to be the Tethys, centuries ago! And while the Buddha statue with a backdrop of rolling mountains & floating clouds would definitely catch your attention, don't miss out on digging deeper to find something unique around you!
You'd be surprised to see the fossils of marine creatures and plants, found in plenty under the sedimentary rocks. These fossils are around millions of years old. Although in India, it is illegal to collect & possess fossils & you'll be caught if found with them, the locals in the village sell these collectibles to the travelers visiting their village. Make sure you see them closely but don't indulge in buying them, for they belong to that place and if people like us starts fetching them, then Langza would definitely lose a part of itself in the years to come.
5. Send a postcard to your loved ones, from the 'World's Highest Post Office'.
In today's date, we are so engrossed in virtual conversations over WhatsApp & Facebook, that we barely think of writing a postcard! But I'm sure that you wouldn't want to miss this chance of sending a postcard to your favorite people, from Hikkim Post Office – known to be the Highest Post Office in the World.
Located at an elevation of 4,440m (14,567 ft approx), the tiny post office in the village of Hikkim connects a cluster of small villages in this isolated region, to the rest of the world. Villagers come here to post letters or deposit money in their savings accounts, and intrepid travelers like us, who make it this far, can't hold on to the excitement of posting letters & postcards.
6. Each season brings a new color to the valley!
I've been to Spiti Valley thrice now, and I gotta tell you this – it feels like someone has cast a spell & the entire landscape changes its colors with the seasons. During my first visit in the month of October, it was Autumn and things appeared yellowish in color – the eroded mountains, the trees and the roads, which were super dusty, letting our belongings get covered in a thick layer of dust. It felt like we're on Mars, at times!
My second visit was during the month of July when everything appeared lush green. The apple trees bore juicy fruits & we couldn't help ourselves from plucking those balls of freshness and biting onto them! The sky used to be picture perfect and I used to wake up being sun kissed every single day! It wasn't very cold like my previous visit and I could roam around just in a t-shirt during the daytime.
I recently went back in the month of February, only to find myself lost in the winter wonderland of Spiti. This time, everything was completely whitewashed – as far as I could see! The roads were covered in think layers of snow, there were icicles hanging from trees and the gorgeous Nako Lake had turned to an ice field! It felt unreal – and I had to pinch myself at times to believe what I was witnessing.
No matter which month or season you choose to visit the valley, you'll be greeted with unique treats that'd surely make you sense the surreality.
7. Experience the thrill of short hikes and get a glance of the pristine lakes in this region.
The lakes in the valley are perfect spots to spend some enchanting moments in closer proximity to nature and to make some remarkable and cherishing memories while soaking in the beauty of nature. Chandra Taal is surely the most popular and the largest lake, and there are some amazing folklores intrinsically attached to the lake. Situated at a stupendous height from the sea level (4,250 m approx), the lake is no less than a fantastic craft of nature with snow-laden cliffs complimenting the view from all sides. To reach the lake, you'd have to hike for about a kilometer and a half (not rigorous) and if you wish, you can take a round of the lake (Parikrama) which is considered to be auspicious by the locals.
Another is Dhankar Lake (involves a hike from Dhankar village, this is a bit steeper & needs some level of fitness), which offers a wonderful view of Manirang Peak (6593 meters). The lakes remain in a liquid state during the summer part of the year, however in winters, the water gets frozen which then exudes their own unique allure, but due to extreme cold, the region remains cut off from the tourist activity.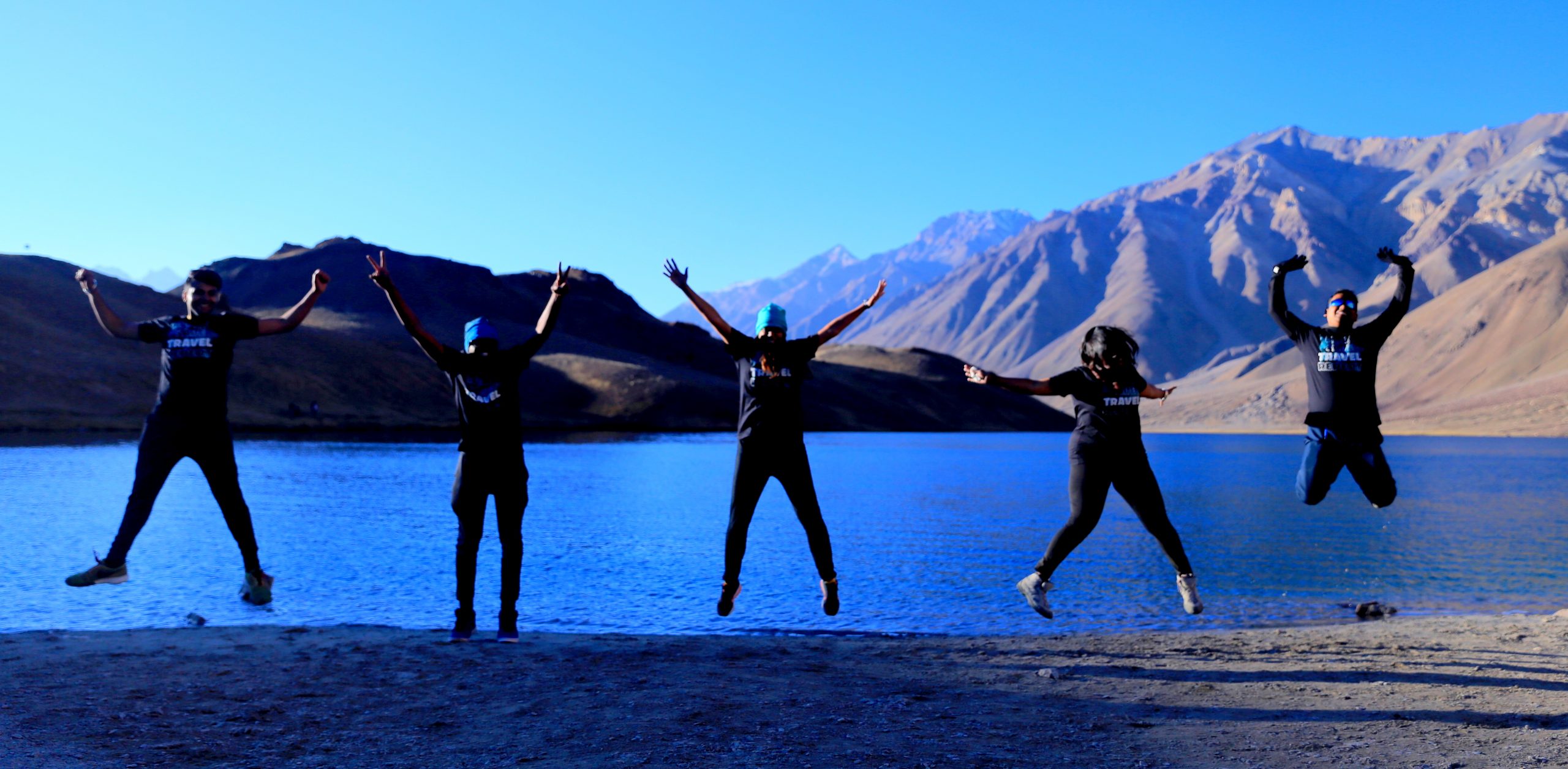 And in case you are planning a trip during the winters, you might just get a chance of spotting some rare species…
Snow leopards. Red Fox. Blue Sheep. These might sound like animals that are hard to spot in the wild, but if you're lucky then you might get to spot any or all of them in Spiti Valley during the months of winter.
To be honest, Spiti Valley isn't like any other hill station in India but traveling to this part of the country might turn out to be a life-changing experience for you. So, in case you've always procrastinated about planning a trip to Spiti, think about it once again. I'm sure you'll have enough reasons to add it to your travel bucket list.